Update : 2015年07月10日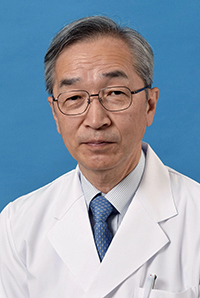 Hospital Director
Toshiharu Yamaguchi, M.D., Ph.D. The Japanese Foundation for Cancer Research (JFCR) was founded in 1908, after which the Cancer Institute and Cancer Institute Hospital were built in 1934. Both buildings were burned down during the Second World War, but were rebuilt soon afterwards in Tokyo's Otsuka district and long remained active there as leading institutes in Japan's cancer research and treatment. Due to aging infrastructure, the two buildings were relocated in 2005 to Ariake in eastern Tokyo. Today, the Cancer Institute Hospital is the largest cancer specialist facility in Japan. It has a capacity of 700 beds, and patients are all provided with the most advanced cancer treatments.
The buildings were not the only things that were new after our relocation in 2005. We also initiated a new approach—organ-specific multidisciplinary treatment—that was designed to remove disciplinary barriers for a more patient-focused treatment. We also put a lot of effort into further improving the quality of our surgery, chemotherapy, radiation therapy, and palliative therapy. As a result, we were one of the earliest to adopt a progressive system that allowed us to offer a more holistic cancer treatment.
Although we strive to provide the most cutting-edge cancer treatment with the highest level of technology and skill, we consider it equally important to treat patients with kindness and explain their diagnosis and treatment plan to them in the clearest terms possible. There is always a certain level of risk with any kind of medical treatment, and that is why we have strengthened our system to prioritize patient safety over anything else.
Today, cancer patients from around the country—and around the world as well—are visiting our hospital with a variety of complex conditions. The JFCR motto is, "Improving the well-being of people everywhere through better cancer treatment." Our goal is to follow through on this promise for the sake of people everywhere who are suffering from cancer. I hope you will continue to support us in this endeavour.
With kind regards,
Toshiharu Yamaguchi, M.D., Ph.D.
Hospital Director
The Cancer Institute Hospital
Japanese Foundation for Cancer Research