Project for Realization of Personalized Cancer Medicine
Personalized Cancer Medicine Realization Project
Update : 2019-08-28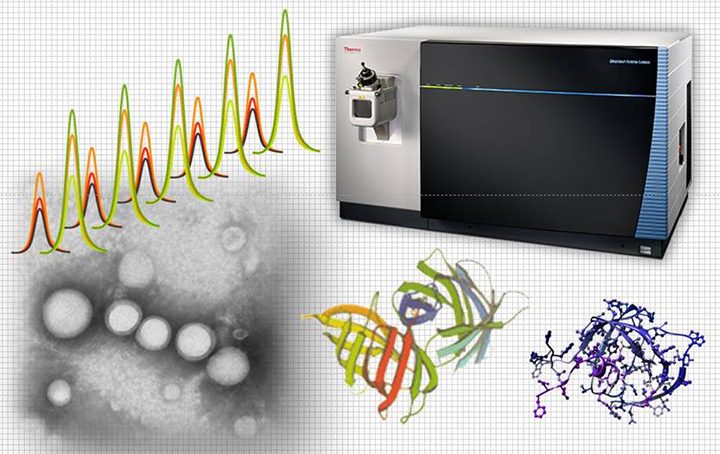 Overview
To provide better, safer, and personalized therapy to cancer patients, we are developing novel diagnostic technologies and therapeutic strategies. Cancer cells possess individual heterogeneous properties, such as genomic mutation patterns, progression speed, or drug responses. Therefore to realize "the cancer precision medicine", development of precise biomarkers is essential, which can define these clinical features based on molecular biology.
Our team "Project for Realization of Personalized Cancer Medicine" analyzes a large number of cancer tissue of blood samples using leading-edge mass spectrometry technologies to acquire a whole view of protein frameworks and networks in cancer cells or body fluids. By integrating them with genomic dataset, we aim to identify key factors (biomarkers) defining biological characteristics and clinical outcomes of cancer.
Projects
Identification of cancer-specific glycan biomarkers by glycoproteomics
Development of cancer liquid biopsy diagnostics based on extracellular vesicles (exosomes)
Establishment of innovative cancer immuno-therapy using proteogenomics
Publications
Identification of Multisialylated LacdiNAc Structures as Highly Prostate Cancer Specific Glycan Signatures on PSA
Haga, Y., Uemura, M., Baba, S., Inamura, K., Takeuchi, K., Nonomura, N., and Ueda, K.
Analytical chemistry, (2019) 91, 2247.
Citrullination of RGG Motifs in FET Proteins by PAD4 Regulates Protein Aggregation and ALS Susceptibility
Tanikawa, C., Ueda, K., Suzuki, A., Iida, A., Nakamura, R., Atsuta, N., Tohnai, G., Sobue, G., Saichi, N., Momozawa, Y., Kamatani, Y., Kubo, M., Yamamoto, K., Nakamura, Y., and Matsuda, K.
Cell Rep, (2018) 22, 1473-1483.
Extracellular vesicles isolated from human renal cell carcinoma tissues disrupt vascular endothelial cell morphology via azurocidin
Jingushi, K., Uemura, M., Ohnishi, N., Nakata, W., Fujita, K., Naito, T., Fujii, R., Saichi, N., Nonomura, N., Tsujikawa, K., and Ueda, K.
Int J Cancer, (2018) 142, 607-617.
Argininosuccinate synthase 1 is an intrinsic Akt repressor transactivated by p53
Miyamoto, T., Lo, P.H.Y., Saichi, N., Ueda, K., Hirata, M., Tanikawa, C., and Matsuda, K.
Sci Adv, (2017) 3, e1603204.
A plasma diagnostic model of human T-cell leukemia virus-1 associated myelopathy
Ishihara, M., Araya, N., Sato, T., Saichi, N., Fujii, R., Yamano, Y., and Ueda, K.
Ann Clin Transl Neurol, (2015) 2, 231-240.
Preapoptotic protease calpain-2 is frequently suppressed in adult T-cell leukemia
Ishihara, M., Araya, N., Sato, T., Tatsuguchi, A., Saichi, N., Utsunomiya, A., Nakamura, Y., Nakagawa, H., Yamano, Y., and Ueda, K.
Blood, (2013) 121, 4340-4347.
Contact
Koji Ueda (Project Leader)
Project for Realization of Personalized Cancer Medicine,
Cancer Precision Medicine Center, Japanese Foundation for Cancer Research 
3-8-31, Ariake, Koto-ku, Tokyo, 135-8550, Japan
Tel: +81-3-3570-0658 Fax: +81-3-3570-0644 E-mail: koji.ueda@jfcr.or.jp