Update : 07/17/2018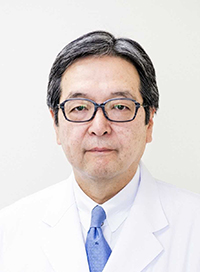 Cancer Institute Hospital of JFCR is committed to providing cutting-edge care for cancer patients.  We often ask our patients their reasons for choosing our hospital. While many were referred by the doctor who found their cancer, many also remarked that they had researched various options and selected us on their own, with others coming to the decision following strong recommendations from family and friends.  Every member of our team at JFCR is fully driven to fulfill his/her respective responsibilities to meet these high expectations.
The treatment of cancer is constantly evolving. Clinical research is conducted worldwide with the cooperation of many cancer patients, and better treatments are quickly adopted as the new standard.  Cancer Institute Hospital of JFCR always takes this latest knowledge and thinks about how to make the most of it for the patient in front of us. We invest a lot of manpower and time to lead our own clinical research ahead of the world. "To improve well-being of people worldwide by conquering cancer " is the fundamental principle of JFCR and it is our realistic goal. 
At Cancer Institute Hospital of JFCR, we are dedicated to our mission to serve as many patients with cancer as possible by maximizing the use of limited personnel and facility space, and tirelessly working to improve efficiency. We are also seriously taking the importance of ensuring safety against various dangers inherent in cancer treatment.
We sincerely ask for your kind cooperation and support as Cancer Institute Hospital of JFCR will continue to strive to deliver excellent cancer care to better meet your expectations.
Takeshi Sano, M.D., Ph.D., FRCS
Hospital Director
Cancer Institute Hospital of JFCR