For Patients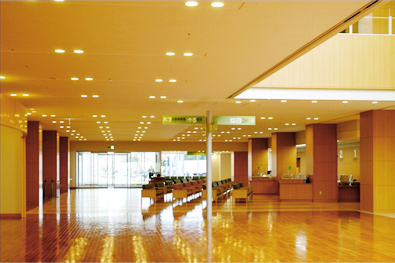 Update : 2017-07-27
Interpreters and agents
We strive to provide patient-centered care, promoting the patient's understanding and obtaining his/her agreement with the treatment. It is important that a patient accurately understands information given by a physician. As an interpreter, please support communication between an international patient and our hospital staffs.
Rules for having an interpreter
For safety reasons, patients who do not speak Japanese or English are asked to be accompanied by an interpreter during their hospitalization (24 hours a day), outpatient visits, and all exams.

➡Patients who speak languages other than Japanese
Requests
Please respect the privacy of the patients. Patient information you obtain when interpreting is highly confidential. Never share any information about patients with any other person outside the hospital.
Please set your cell phone to the silent or vibrate mode, and do not talk on the phone while you are in the hospital, unless it is in the designated cell phone area. Please follow the hospital rules and behave courteously in the hospital.
➡Hospital Rules and Manner

We are not responsible for the arrangement, contract or mediation of the payment between a patient and interpreters.

If you need to talk on a cell phone, please go to the designated area, which is located near the payphones in each ward or near Tully's Coffee on the first floor.
For agents
Only when a patient requests and authorizes, we can allow non-family member of the patient to consult with a physician for a second opinion, receive relevant documents and/or refunds, on behalf of the patient. In this case, the hospital requires that person to turn in a consent form signed by the patient.