Update : 2016-01-25
Visiting Hours|For Gathering of Family and Friends|Visitation Policy|Medical Examination For Patients' Family
Visiting Hours
The families and friends' visitations are very important part of a patient's hospital stay. JFCR holds the following visitation policies to provide a safe hospital stay to all patients and visitors as well as a secured working environment to all staff members and volunteers of JFCR.
Visiting Hours
2:00pm - 8:00pm on Monday – Friday
10:00am – 8:00pm on Saturday, Sunday and National Holidays
For Gathering of Family and Friends
Restaurant (Tokyo Kaikan)
Open Hours: 10:00am – 7:00pm on Monday-Friday
11:30am – 5:00pm on Saturday
Closed: Sunday and National Holidays
Coffee Shop (Tully's Coffee)
7:00am - 7:00pm on Monday – Friday
9:00am – 5:00pm on Saturday, Sunday and National Holidays
Quadrangle
5th Floor
Hospital Concert
Concert: 5:00pm-5:40pm on Every 3rd Thursday
BGM Live Session: 2:00pm – 2:30pm on Tuesday and Friday
Venue; Hospital Street, 1st floor
Lounge
Every floor from the 6th to the 11th
Both east and west ward on the 5th floor
Visitation Policy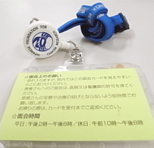 When you visit a patient, please stop by Information Desk in the main lobby, 1st floor. You will be given the visitor's badge to wear during your visit.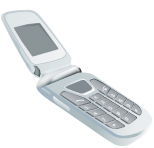 Cell phone use is limited inside the hospital building for courtesy purpose. We appreciate your respect for other patients and keep your use of cell phone within the following areas.
Around the pay phones
1st floor of the new wing
Inside the private room that is reserved by the patient you visit for.
Quadrangle on the 5th floor
Terrace on the 12th floor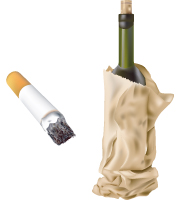 Smoking and alcohol drinking are prohibited in the hospital and around the building.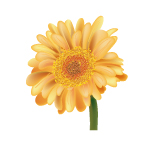 Please understand the patients undergoing cancer treatment may require extra care to prevent infection. We appreciate your cooperation in this matter with not bringing flowers, using a hand sanitizer, or refraining from the visit when you have a cold.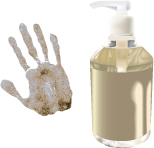 Please keep your cologne and body spray subtle since some patients undergoing cancer treatment become very sensitive to the smell and it might induce more of nausea and migraine.
Medical Examinations For Patients' Family
Many of patients' family wish to have their medical exams during the patient's cancer treatment. JFCR holds Cancer Screening Center in the same building complex for cancer screening and medical check-ups. Please refer Cancer Screening Center's page for more detailed information. If you need an assistance to request for an appointment, please feel free to contact International Patient Service Team (IPST).