For Patients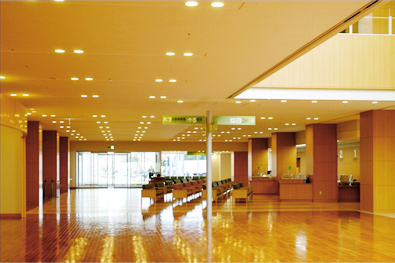 Update : 2016-01-25
Coin Operated Lockers and Safety Box
Coin Operated Lockers
For the patients who carry lots of baggage, there are coin operated lockers on the 1st floor of our hospital. It will cost 200 yen for small lockers and 300 yen for bigger lockers per 1 use. Please note that the staffs will check the contents of the lockers being occupied over 2 days for the security purpose.
Safety Box
During the hospitalization, every patient is provided with a safety box next to the bed for free. If you go out of your room, please make sure that you lock the box and carry the key with you.
*For your safety, please do not carry large sums of money or any other valuables to the hospital. Cancer Institute Hospital of JFCR is not responsible for any stolen or damaged personal belongings on the premises.
Rules and Etiquette for Hospital Stay
For you and other patients' comfortable time at the hospital, please follow the hospital rules and etiquette tips explained below.
Smoking
For your health and the health of others, Cancer Institute Hospital of JFCR is a smoke-free facility. Please avoid smoking in the hospital. In some cases, smoking before the operation is strictly prohibited and you will not be able to have the operation if you smoke.
Alcohol
Please refrain from drinking alcohol in the hospital.
Courtesy and Manners
Please do not cause trouble to others in the hospital. If you cause trouble such as violence, verbal abuse, or sexual harassment, you will be discharged from the hospital in some cases.
Perfume
Patients who are under the cancer treatment have a sensitive sense of smell and many patients complain about the smell of other patients' perfume. Please refrain from wearing a lot of perfume during your stay or visit.
Cell Phone
Please avoid the use of cell phone except for following areas. At the following areas, you can use your cell phone from 6am to 9pm.
Pay Phone Area
1st Floor of the New Wing
Private Room at the Ward
Quadrangle on the 5th Floor
Terrace on the 12th Floor
Flowers
For the prevention of infection, we ask for the patients and visitors not to bring flowers. Please understand that we cannot carry the flowers to your room if it is sent to the hospital.