For Patients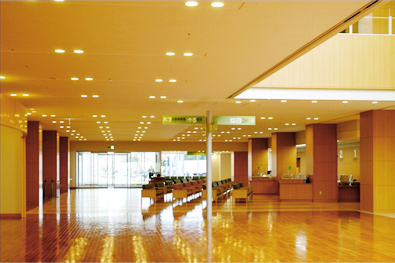 Update : 2017-09-28
Visiting Hours|For Gathering of Family and Friends|Visitation Policy
Visiting Hours
The families and friends' visitations are very important part of a patient's hospital stay. JFCR holds the following visitation policies to provide a safe hospital stay to all patients and visitors as well as a secured working environment to all staff members and volunteers of JFCR.
Visiting Hours
2:00pm - 8:00pm on Monday – Friday
10:00am – 8:00pm on Saturday, Sunday and National Holidays
Facilities
Restaurant (Tokyo Kaikan)
Monday-Friday: 10:00am – 7:00pm
Saturday: 11:30am – 5:00pm
Closed on Sundays and Holidays
Coffee Shop (Tully's Coffee)
Monday-Friday: 7:00am - 7:00pm
Saturday: 9:00am – 5:00pm
Closed on Sundays and Holidays
Courtyard
5th Floor
Hospital Concert
Concert: Every 3rd Thursday 5:00pm-5:40pm
BGM Live Session: Tuesday and Friday 2:00pm – 2:30pm
Venue: Hospital Street, 1st floor
Day Room
Every floor from the 6th to the 11th
Both east and west ward on the 5th floor
Coin operated locker
1st Floor

Visitation Policy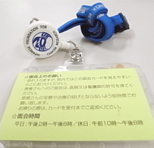 When you visit a patient, please stop by Information Desk in the main lobby, 1st floor. You will be given the visitor's badge to wear during your visit.
Hospital rules and manner
Please follow the hospital rules and behave courteously in the hospital. We greatly appreciate your cooperation.
Prohibited behaviour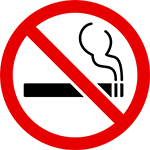 Talking over the cell phone at non-designated areas
Drinking alcohol (including non-alcohol beer)
Smoking (including electric cigarettes and no-smoke tobacco)
Wearing strong perfume
Taking pictures or filming
Violent behavior
Verbal abuse including use of languages that are discriminatory, insulting or offending public order and morality.
Use of cell phones in the hospital
Please put your cell phones on either silent or vibrate. The use of cell phones is restricted; you can talk on your cell phone only in the designated areas. Please be respectful of other patients around you when using cell phones.

You can make a phone call in the designated cell phone area:
Payphone area
1st floor of the new wing
Inside the private rooms
Courtyard on 5th floor
Terrace on 12th floor
Family members and visitors
Please be considerate and adhere to rules of conduct in the hospital.
If Family members / Visitors get sick or injured in the hospital
If it is an emergency, please notify the hospital staff. If not, please consult with International Services staff. You may be asked to have a consultation with a physician in order to prevent possible infections to the other patients.

If you have symptoms or conditions of cold or infection such as fever of over 37.5℃ , a sore throat or coughing, rash on body and red eyes, please refrain from visiting the hospital in order to protect our patients. We also would like to ask you not to take children under 12 years old to the hospital, if they have never been vaccinated for and haven't had measles, chickenpox, rubella and mumps.

Although you have symptoms described here, you will be allowed to come into the ward in the following cases: your symptoms are caused by a chronic disease (not by an infectious disease), you have a special permit given by a head nurse of the ward, etc.
Support from patient family members
We consider it is important that proposed procedure and treatment are understood by not only a patient but also his/her family members. Each family member may have different opinions and requests regarding treatment. We ask a patient and his/her family members to work together to make a decision about the treatment that is the best for the patient and family.
We would like family members to have flexible schedule as we sometimes ask family members to be with the patient during the consultations, explanations about inpatient treatment, the nutrition counseling, etc.
Documentation services (Japanese and English)
We can provide a document for family members who need to take a leave of absence from work to accompany the patient. A document can be issued Japanese or English.
If you wish to have a cancer screening
Many of family members who accompany a patient wish to schedule a cancer screening during their stay in Japan. We have Cancer Screening Center that is located in the same facility as the hospital. The center promotes early detection and treatment for cancer.