For Patients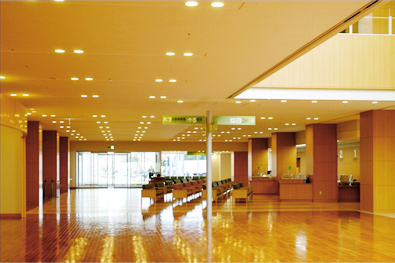 Initial Inquiry through the First Visit
Update : 2017-09-15
Initial inquiry
Cancer Institute Hospital offers outpatient consultations by appointment only.
Clinic Hours: Weekdays 9am to 5pm. International Services will help you schedule the first appointment.
Inquiry to International Services
Please contact us via hospital website, email or phone.
Website
You can contact us via 💻 the hospital website. Please fill out the online application form and send it to us along with medical information (e.g., referral letter, history of previous treatment, diagnostic image data and exam report). We ask you to provide us with contact information for the patient and 1 other person (e.g., family members, contact person)
➡Required items for application
Email
Please send us a message along with medical information as attachments to 📨 intl.info@jfcr.or.jp. In addition to our website, you can also contact us through email. The online application form has the word limit, so please email us if you need to write more than the word limit.
➡Required items for application
Telephone
If you have any question or need more information, please call us. Even if you have not decided yet to come to Japan for treatment at our hospital, feel free to contact us for any question or concern. Family members or friends of a patient can also contact us if a patient currently lives overseas and cannot reach us directly.
📞 +81-3-3570-0383
Available languages: Japanese, English, and Chinese
Office Hours: Weekdays 9 am to 5 pm (Closed on Saturdays, Sundays, and Holidays)
➡Required items for application
There is no charge for submitting an inquiry and having your application reviewed.
International Services starts to arrange your appointment after our physician has reviewed your medical information. Especially for a patient who lives overseas and is planning to visit Japan for treatment, a physician checks his/her medical information thoroughly to determine whether or not the patient is fit to travel all the way to Japan and our hospital can offer him/her active treatment.
There will no fees charged for submitting and having your inquiry looked at by one of our physicians. If you need actual medical opinions and/or want to ask our physician further questions about treatment options, you will have to make an appointment for a second opinion, for which you need to pay. A second opinion can also be given in a written form.
If you have difficulty in communicating in Japanese at consultation, regardless of Japanese National Health Insurance status, please contact International Services.

➡patients who speak languages other than Japanese
➡second opinion
Submitting your medical information
Please send your medical information to International Services.
➡Required items for application
A specialized physician will look at your medical information. It will take 2 to 3 business days to review your application.
Response from International Services
You will receive a response by email or phone. Please note we sometimes do not recommend a patient to travel all the way to Japan due to the patient's condition known from the medical information.

If you do not hear back from us after a week, please contact us.

Your medical information will be checked by one of our physicians from the appropriate department. Depending on the condition known from the medical information, we may not recomment some patients to travel all the way to Japan. In that case, we can offer a second opinion consultation with a family member or friends or in written format.

If a patient becomes too weak to perform daily activities such as getting up, walking and eating because of cancer, we do not recommend him/her to travel to Japan to receive a treatment at out hospital. Even if the patient in such condition visits our hospital, we may ask him/her to return home without offering any treatment.
Preparing for your visit
Please obtain appropriate visa, if needed.
➡ For patients and family members visiting Japan for treatment

We will arrange your first appointment when you obtain the visa. Please inquire International Services if you need a document which certifies you are scheduled to visit our hospital for treatment.
Scheduling for first appointment
Please let us know approximate date you would like to come for the first consultation.
Confirming your appointment
Important things to know before your visit
➡Insurance
➡Preparing for your visit
➡Patients who speak languages other than Japanese

We usually offer the first appointment as a second opinion consultation.
➡Second Opinion

If you have any question or need more information regarding the use of interpreters or hospital visit, please contact International Services.
First visit
Please arrive in the hospital at your scheduled time that has been arranged by International Services.
Please bring any additional medical information with you at your first visit.
➡First visit

Please have a receptionist call International Services if you have an appointment with a staff member. International Services staffs will assist you with the new patient registration procedure.